"I am doing the difficult task of mapping out the history of bboys in Johannesburg. It has been my ambition as a dancer to collect and keep all evidence of past experiences and events. Now for all to see i will post up these artifacts to hopefully inspire others to preserve important information that future generation may inherit."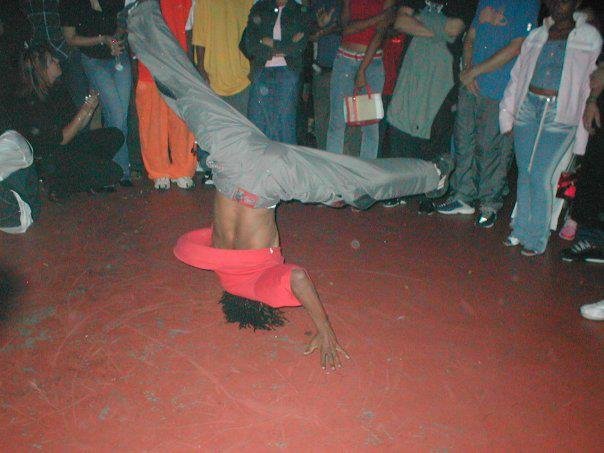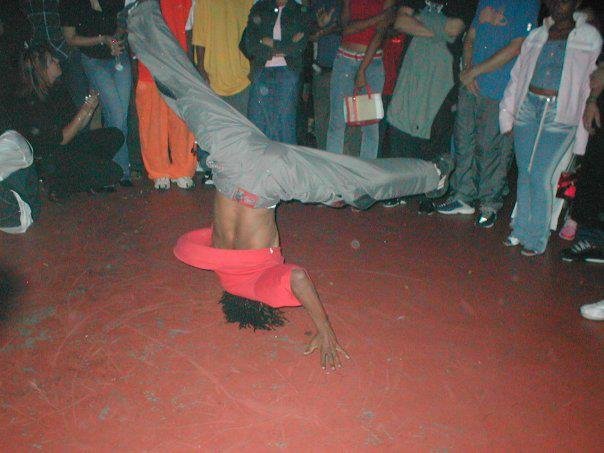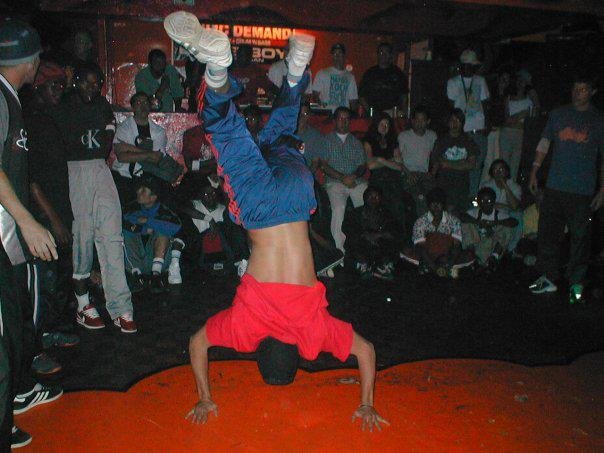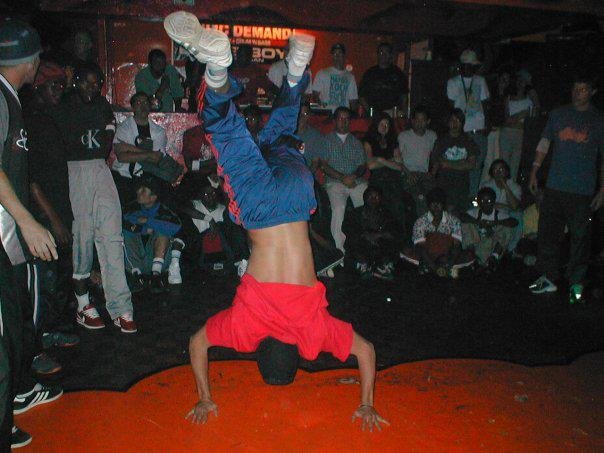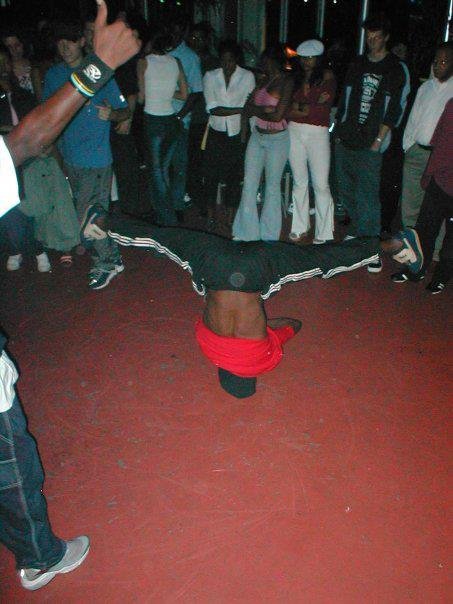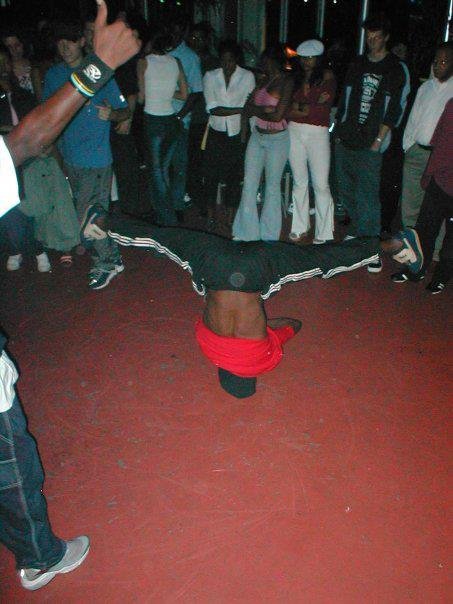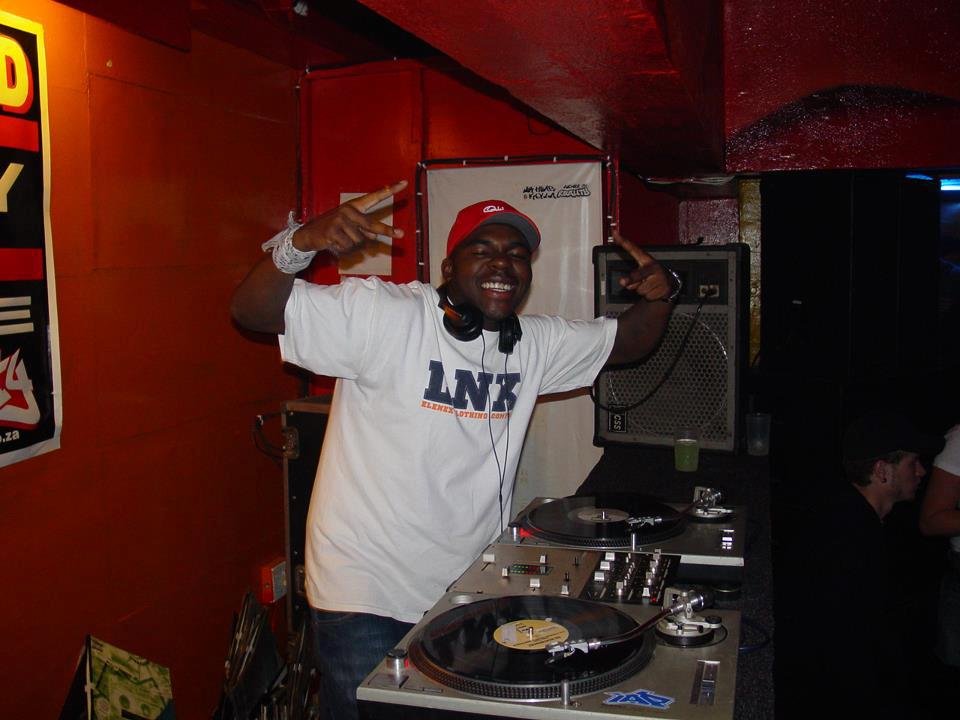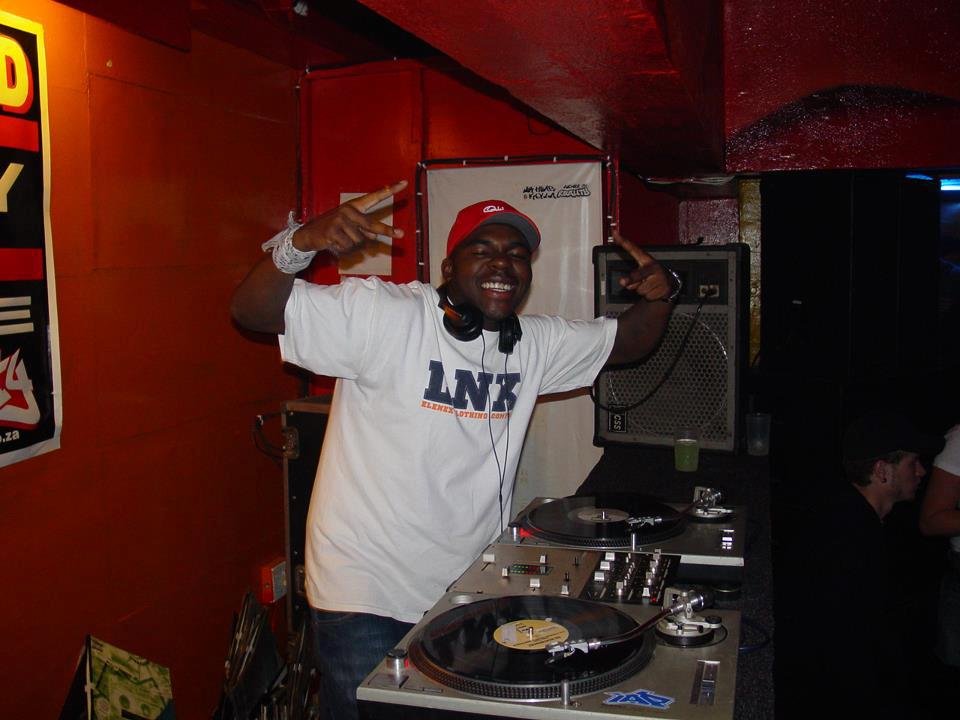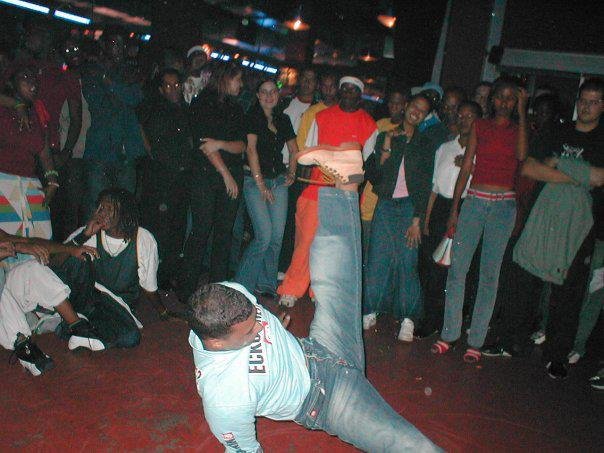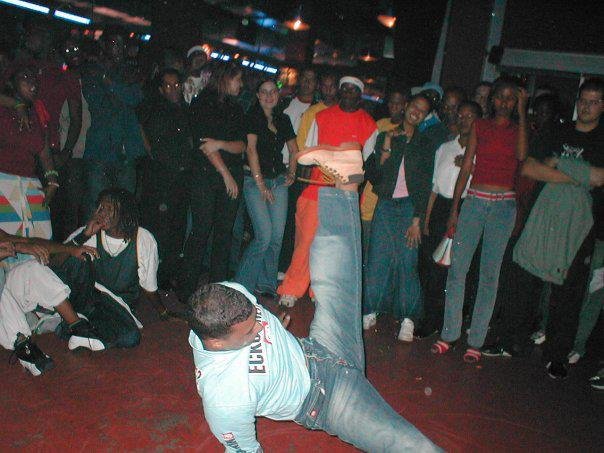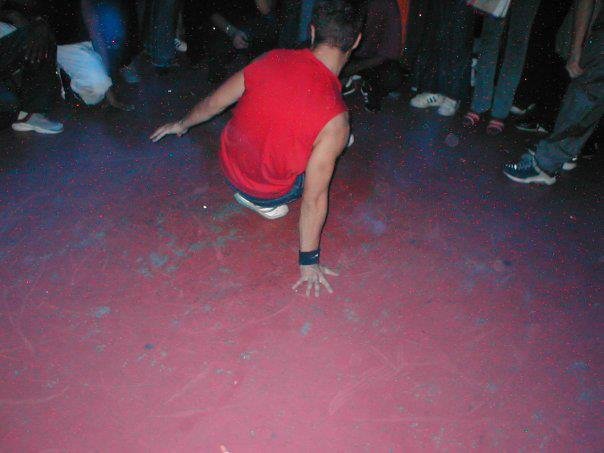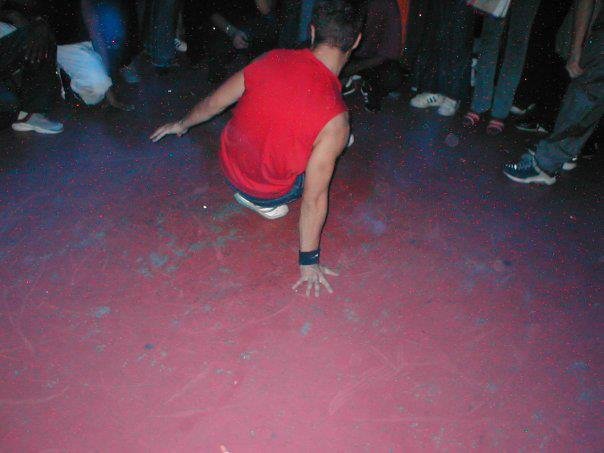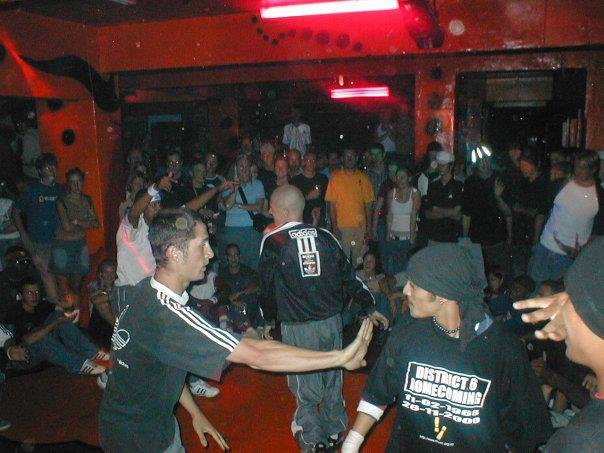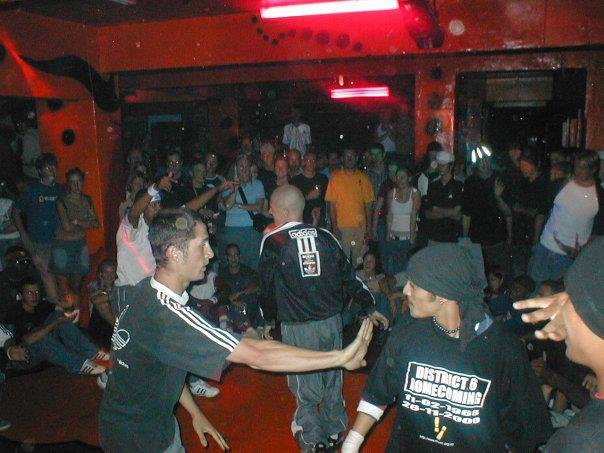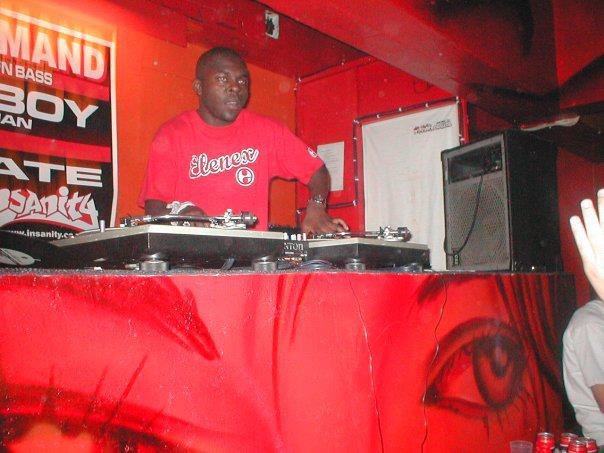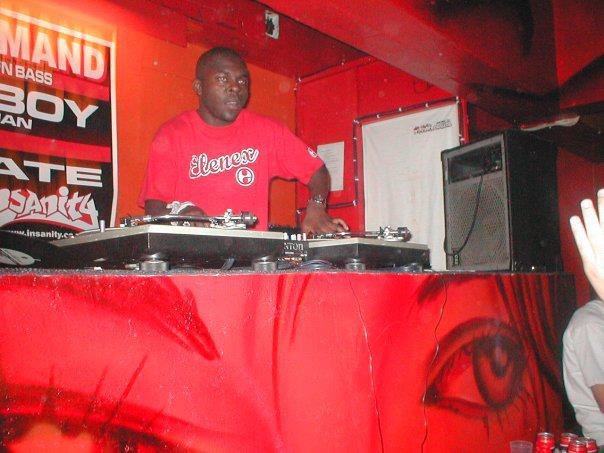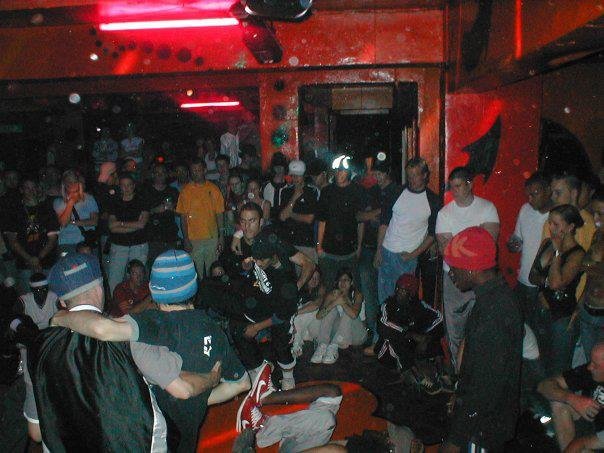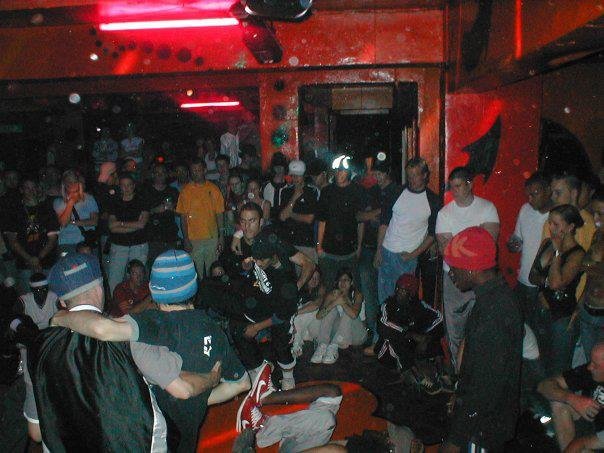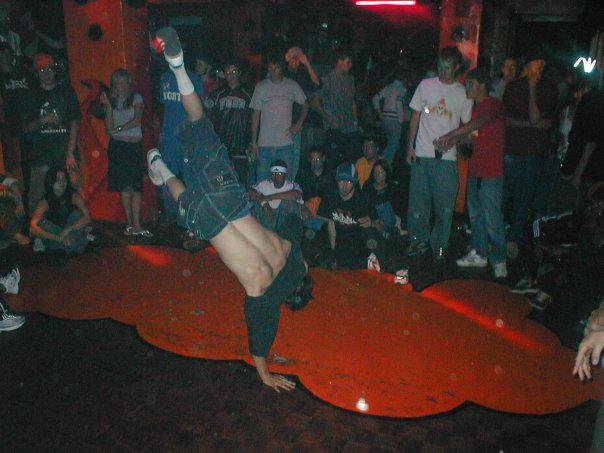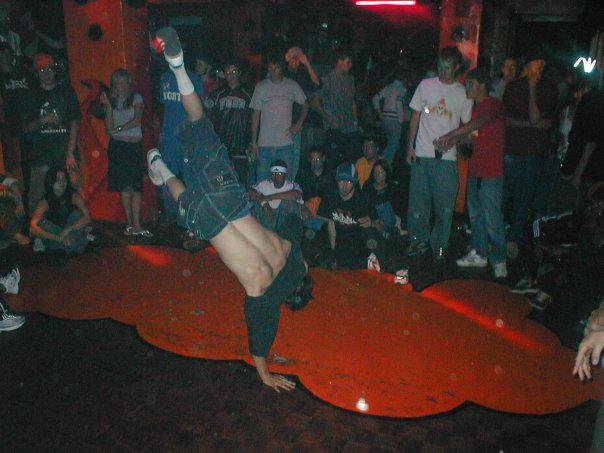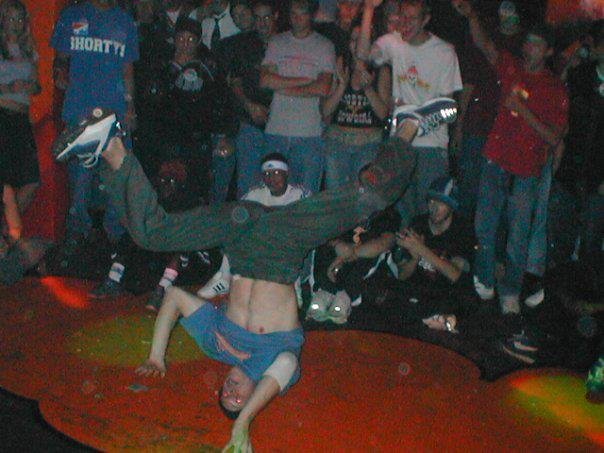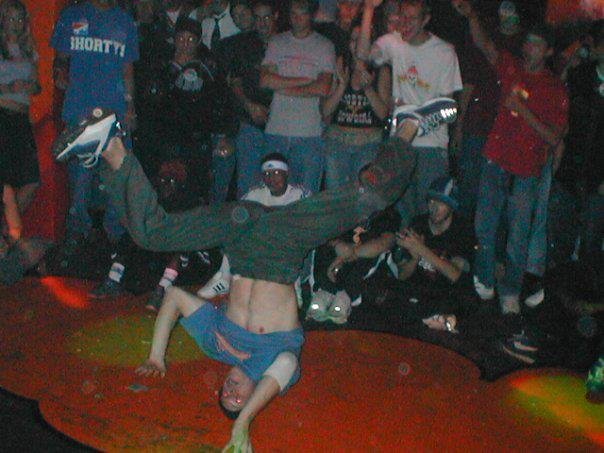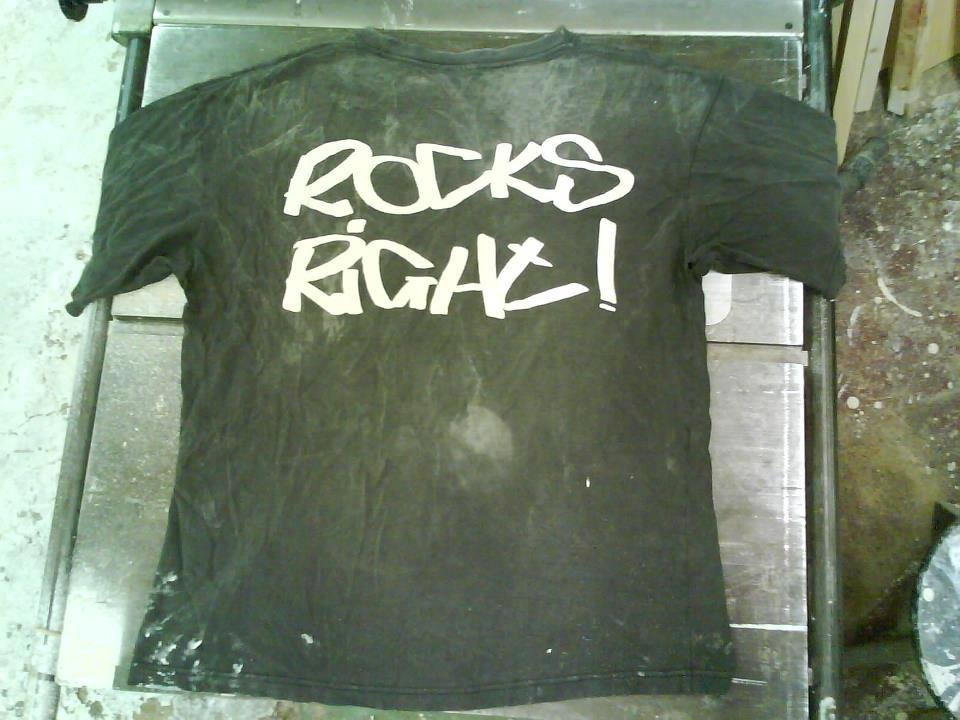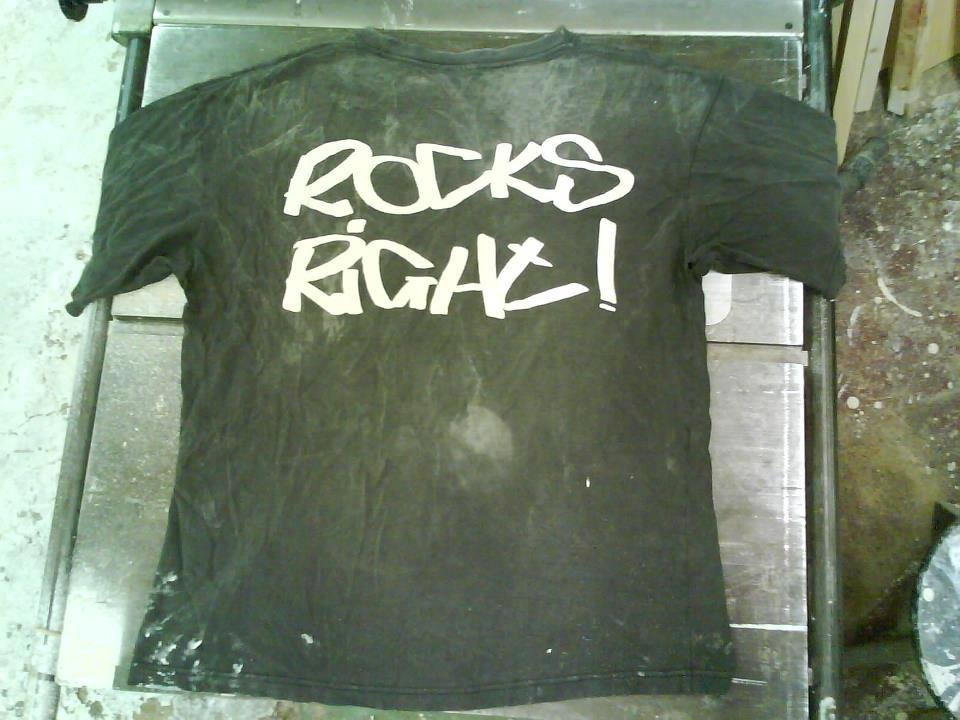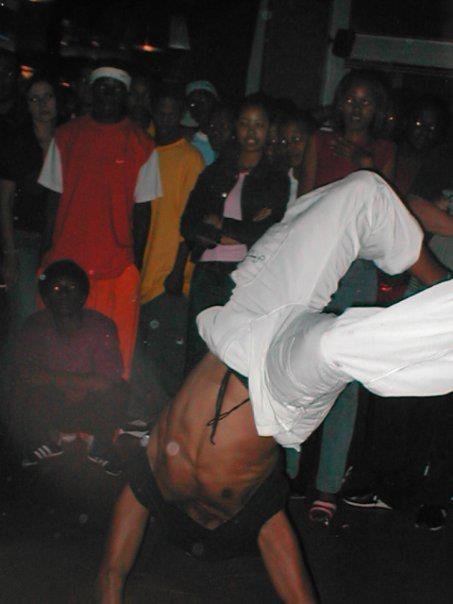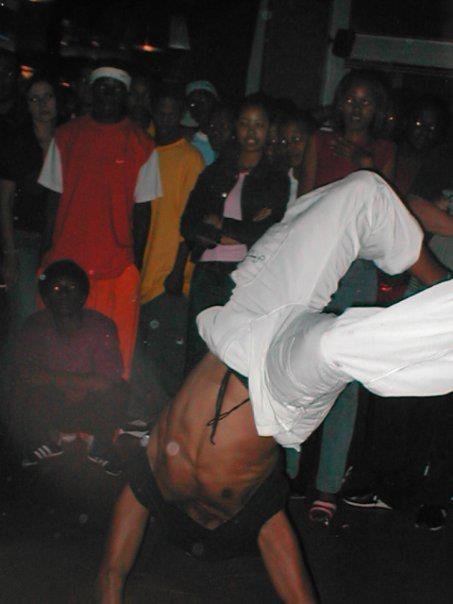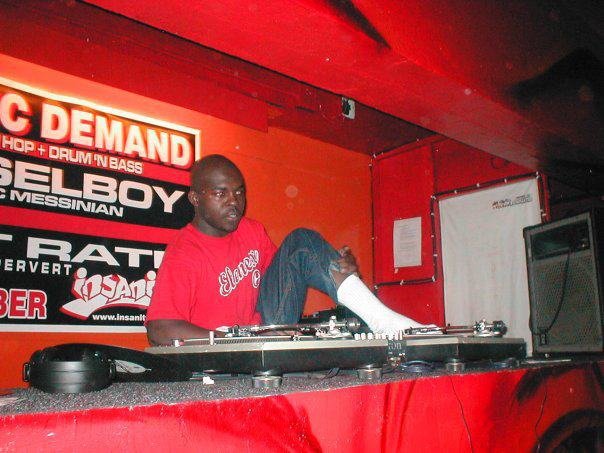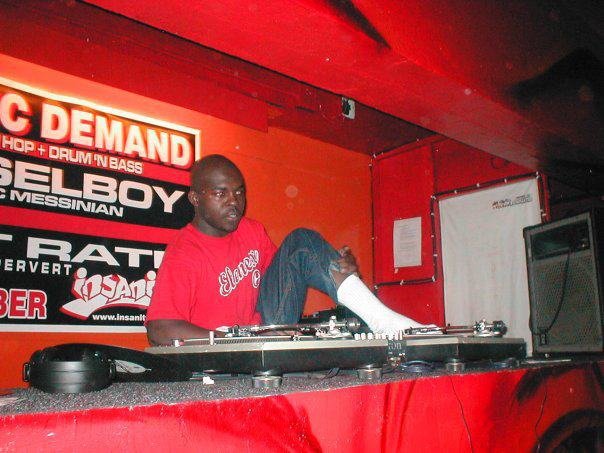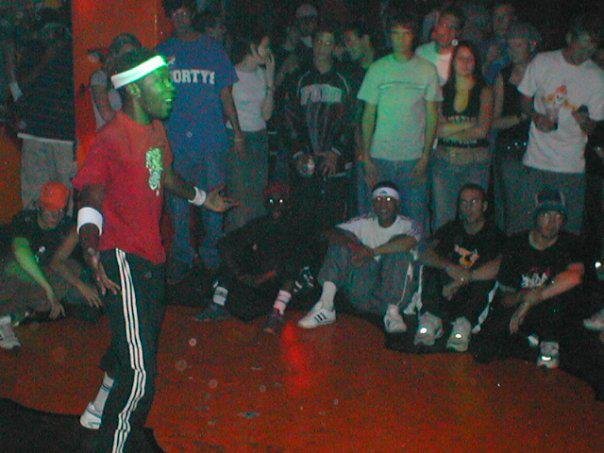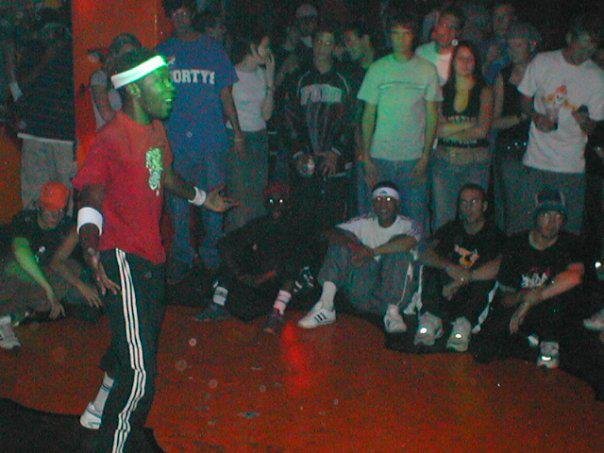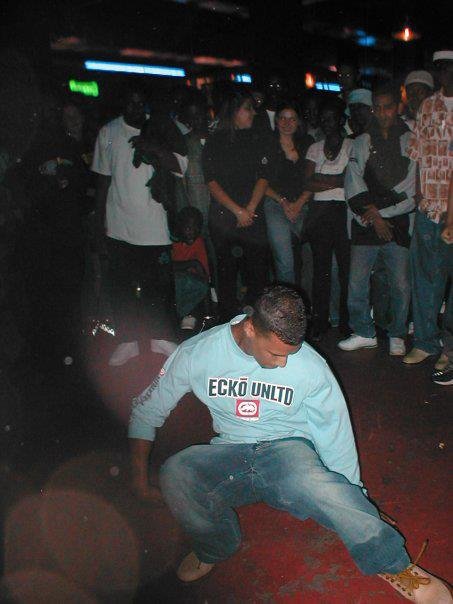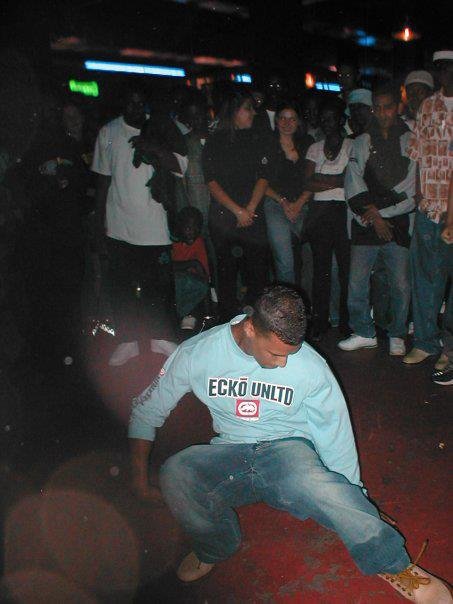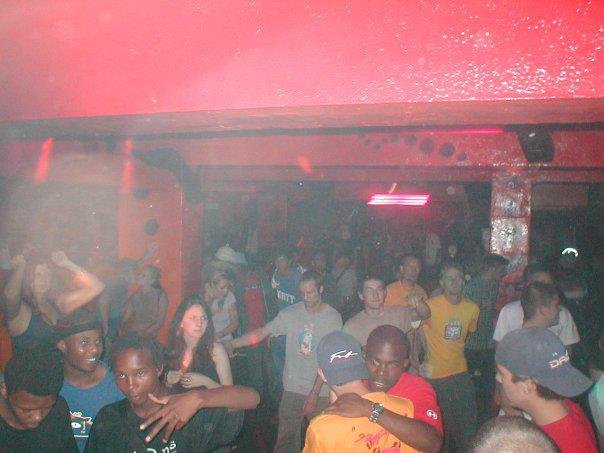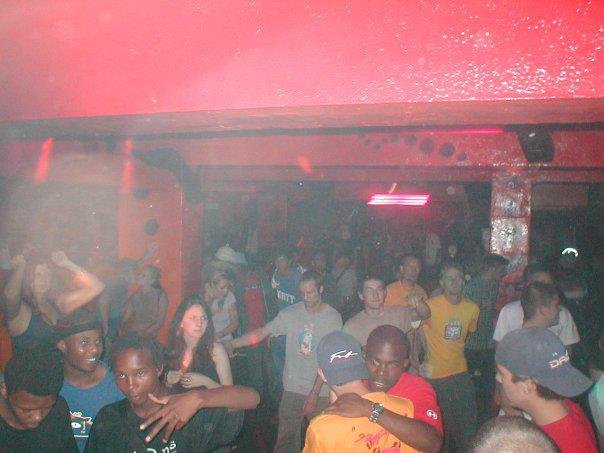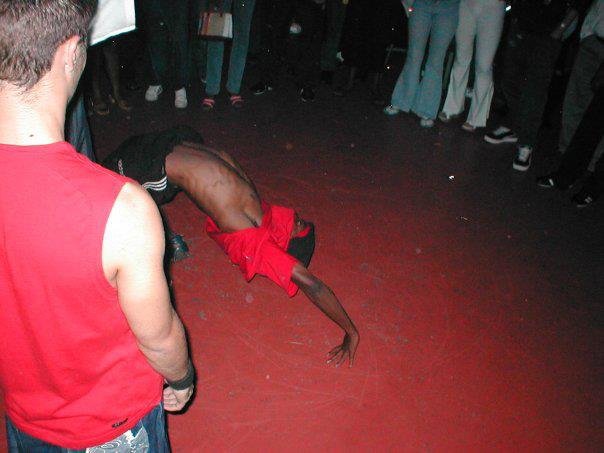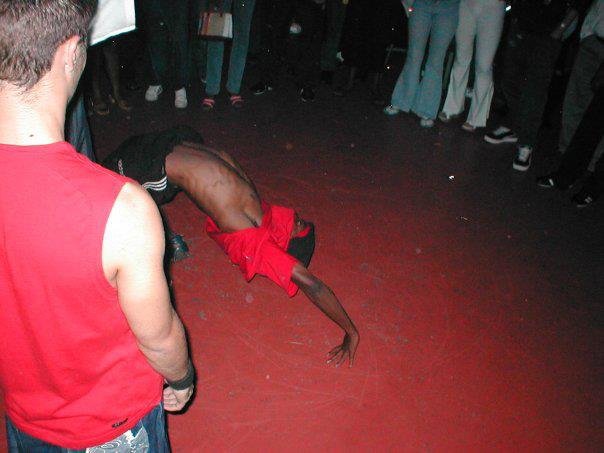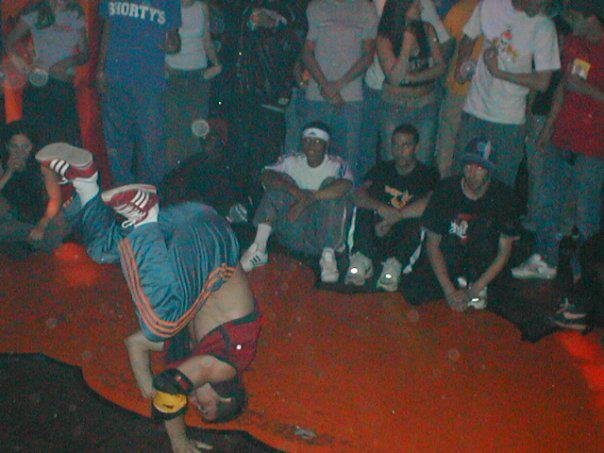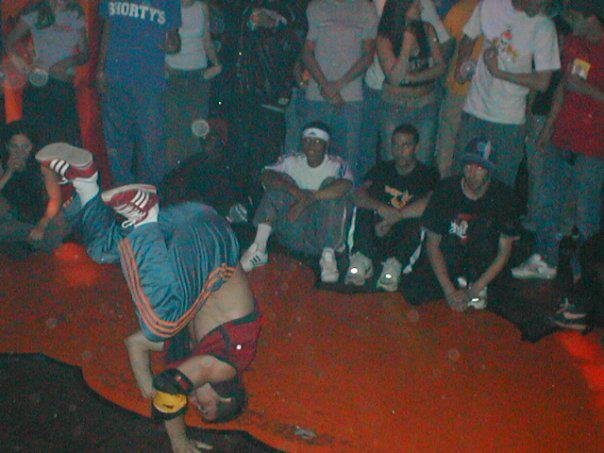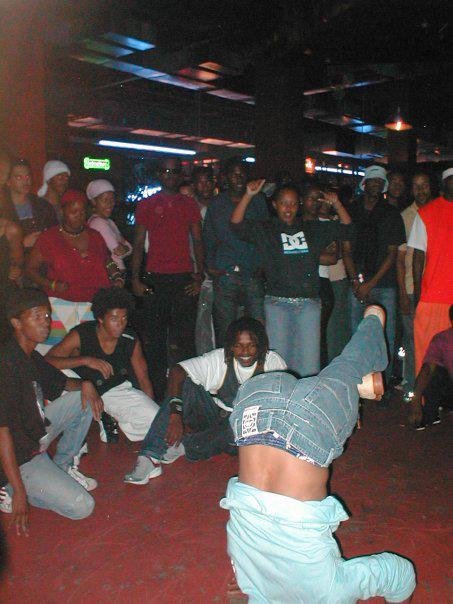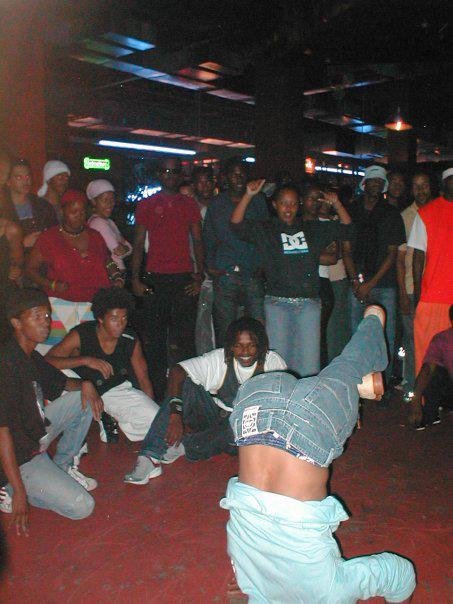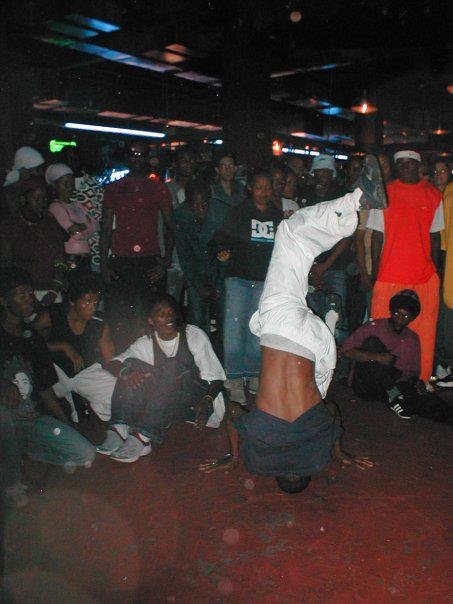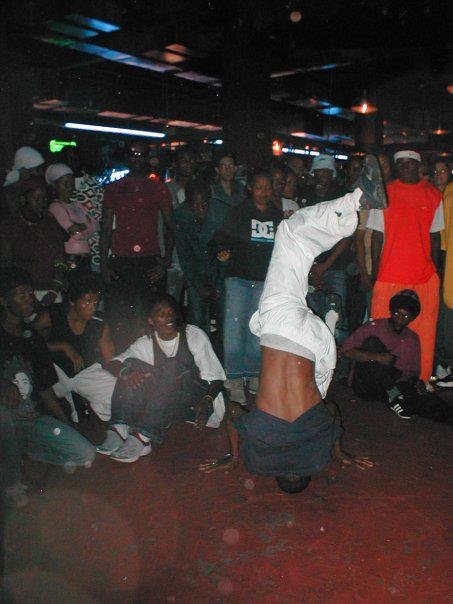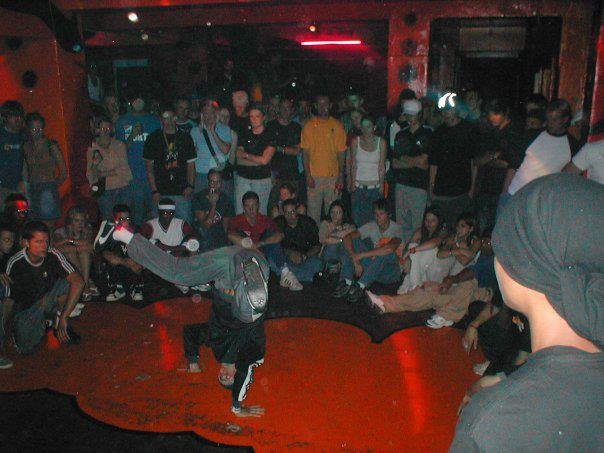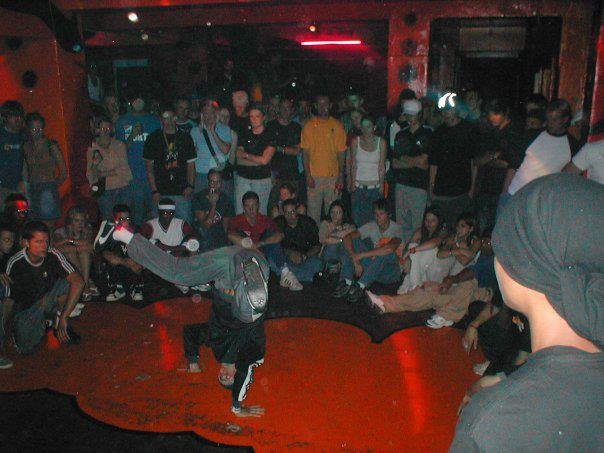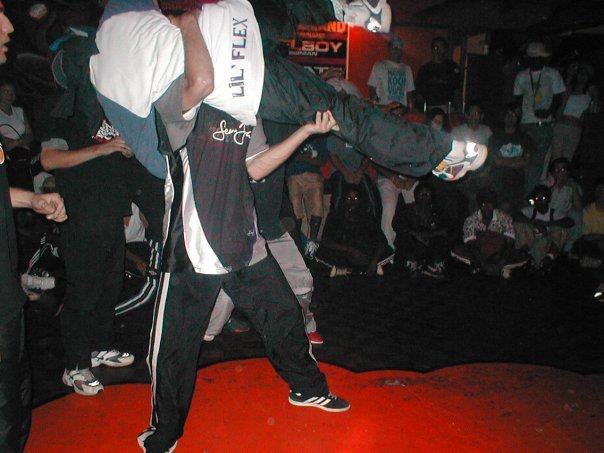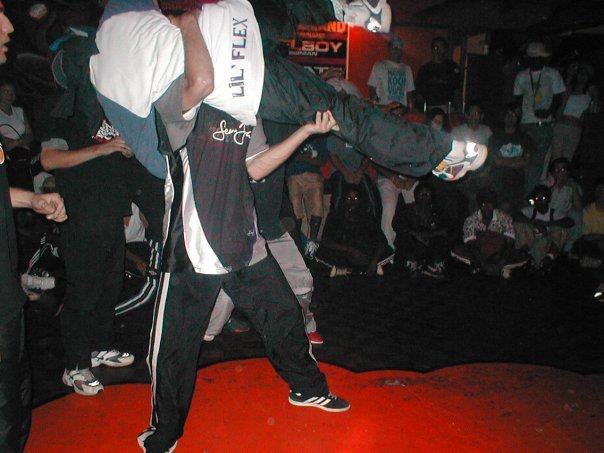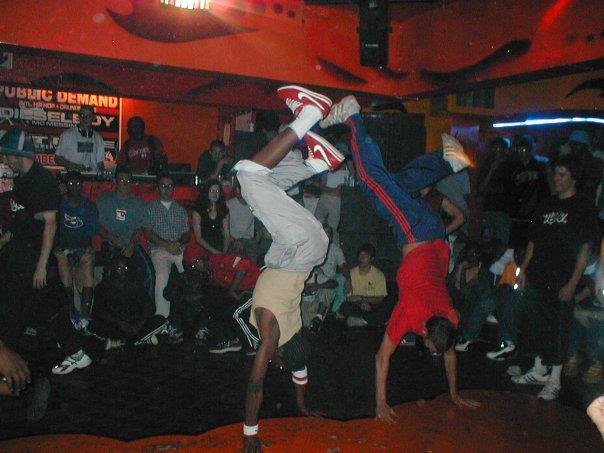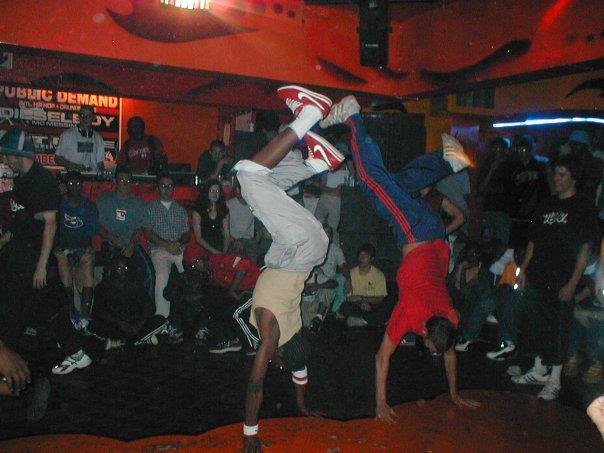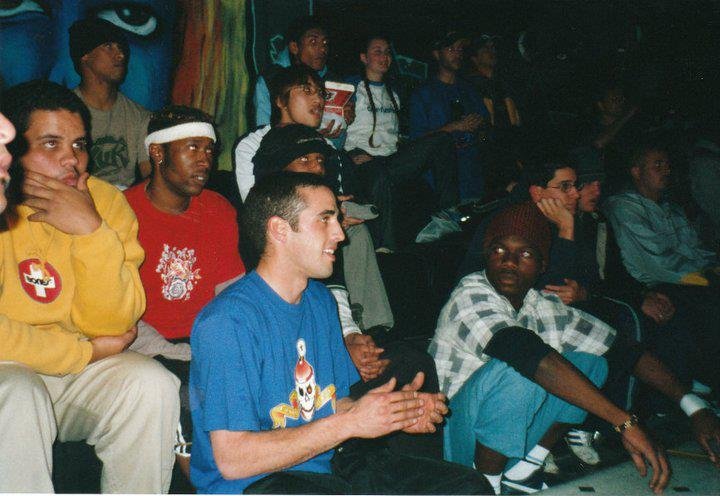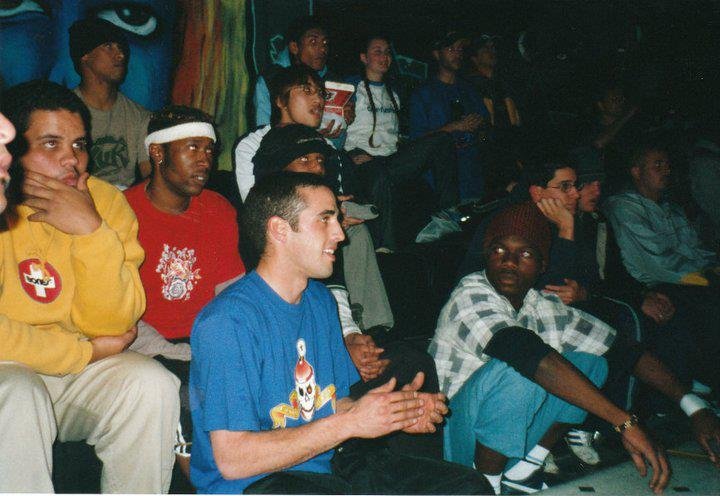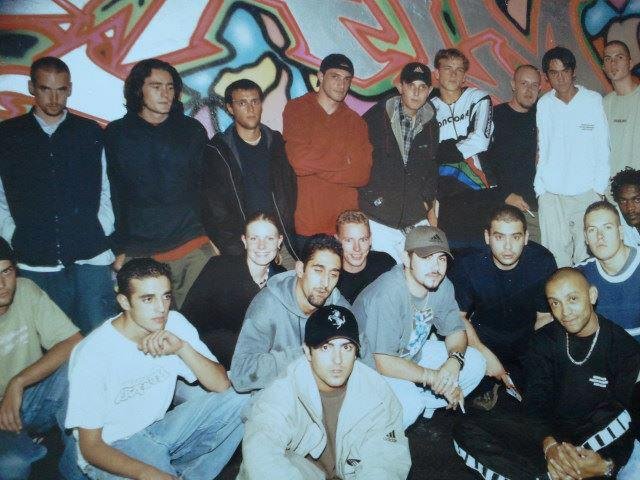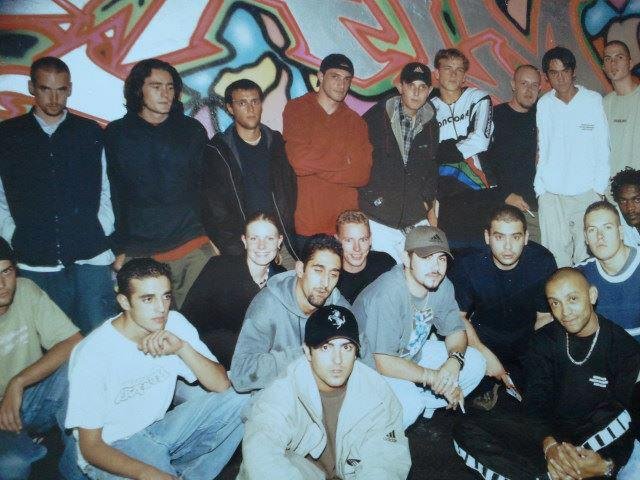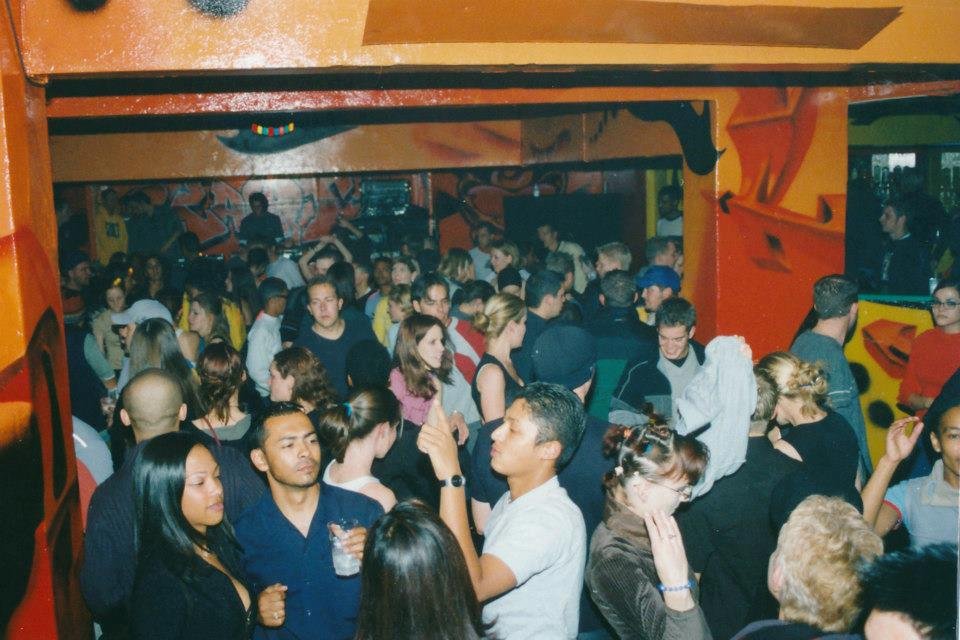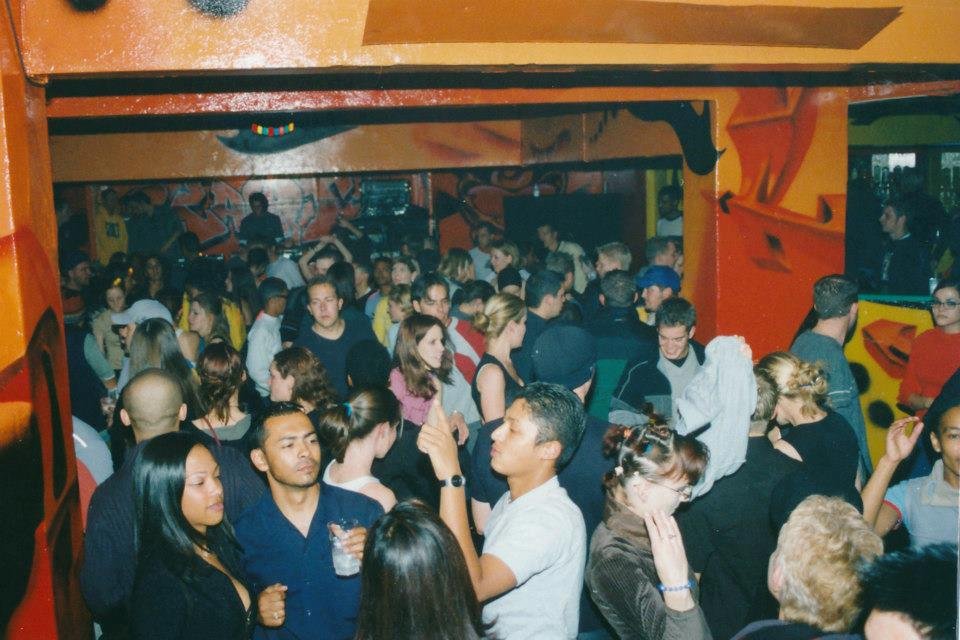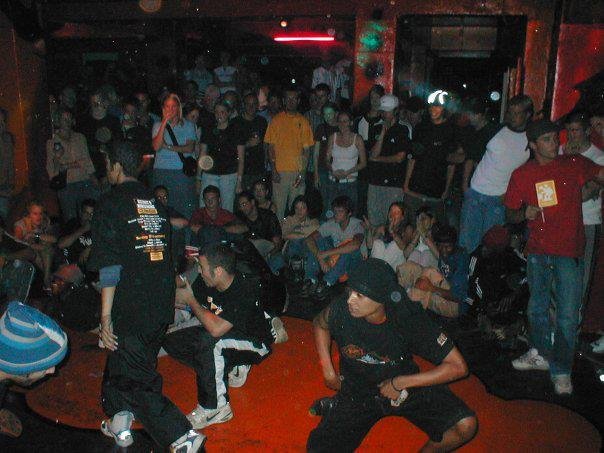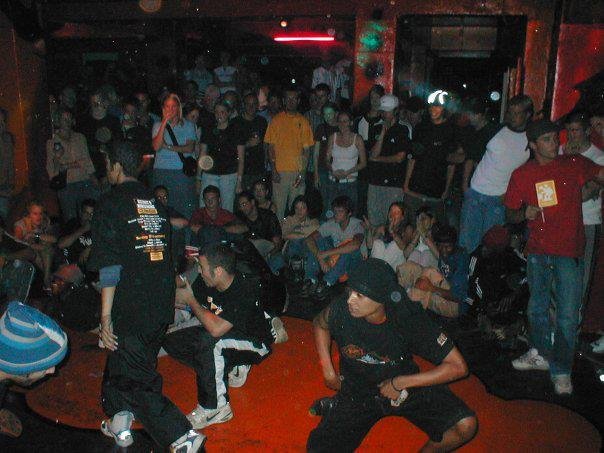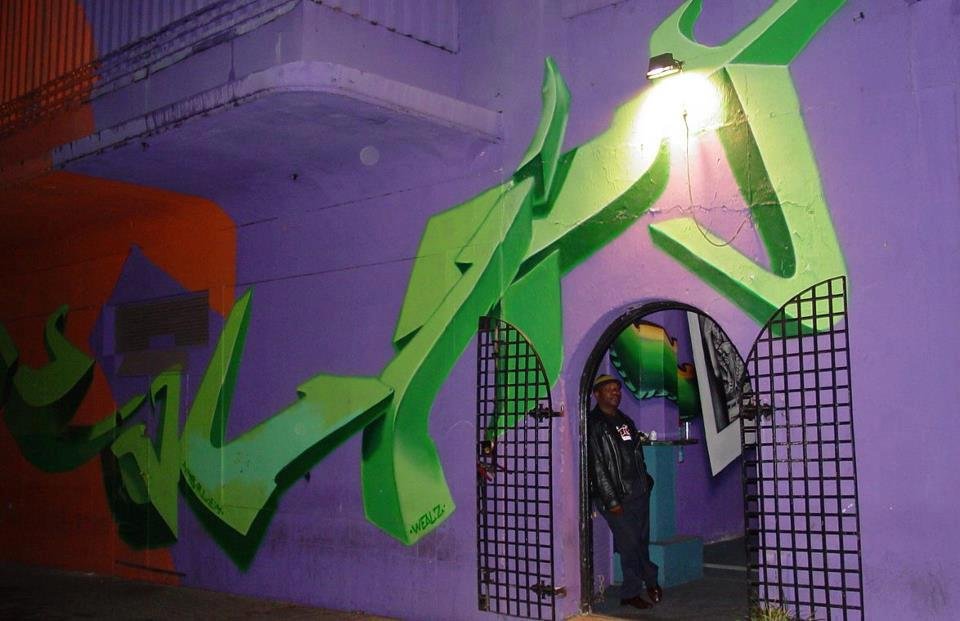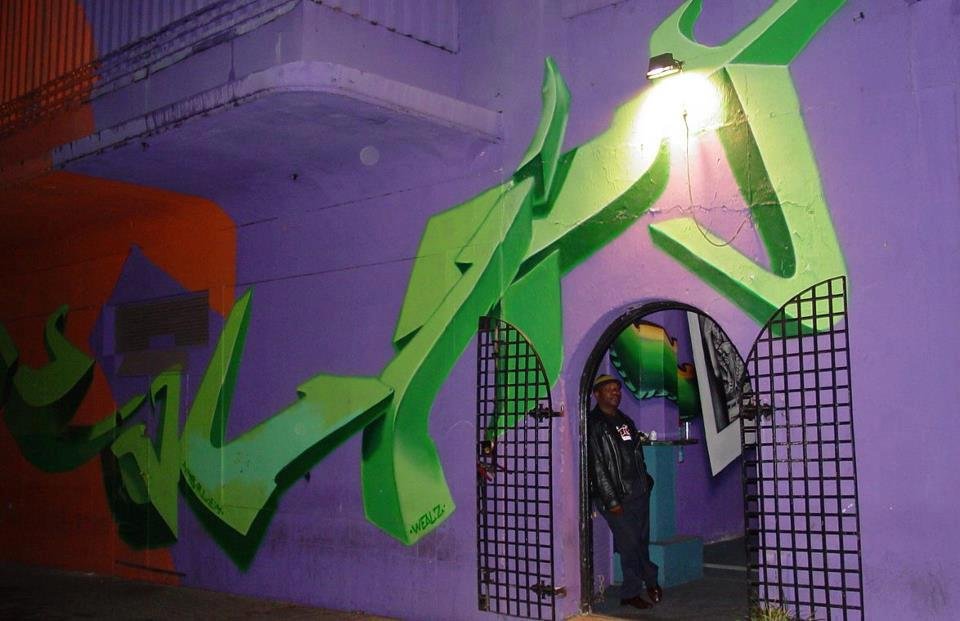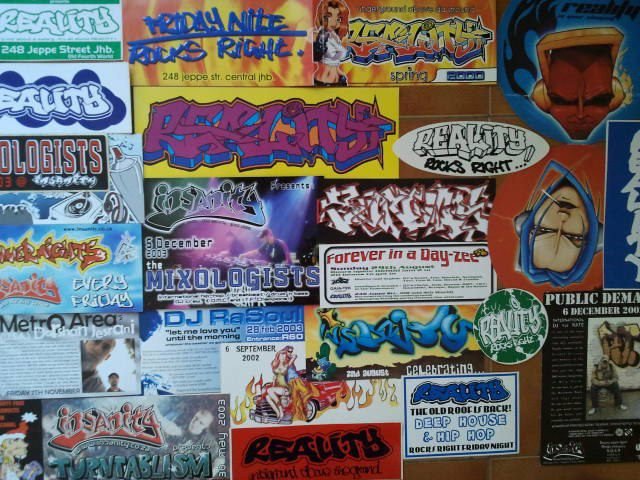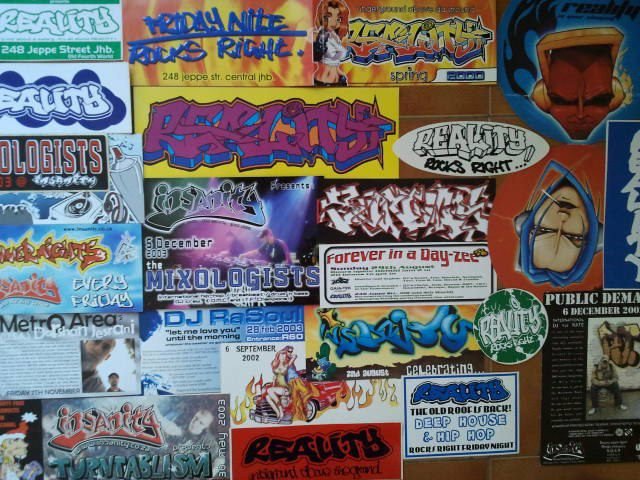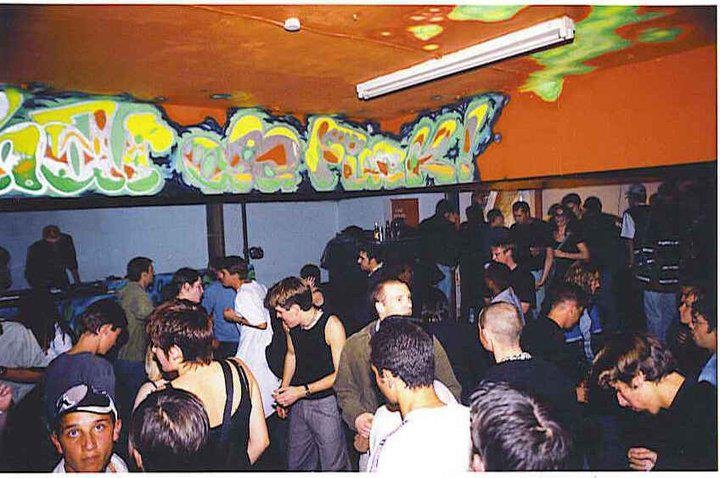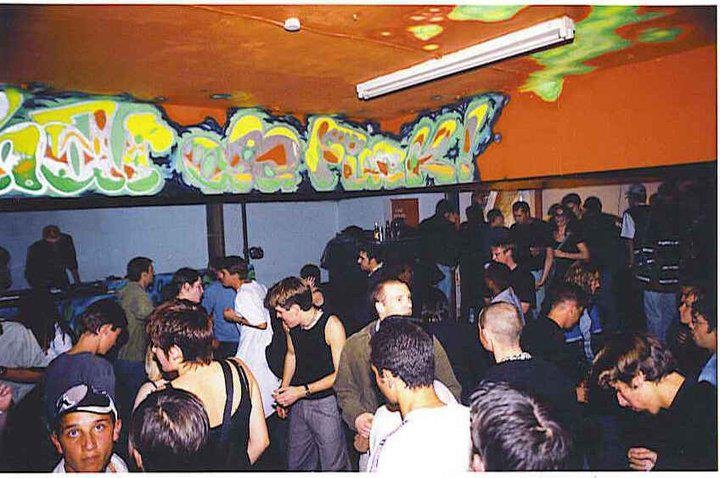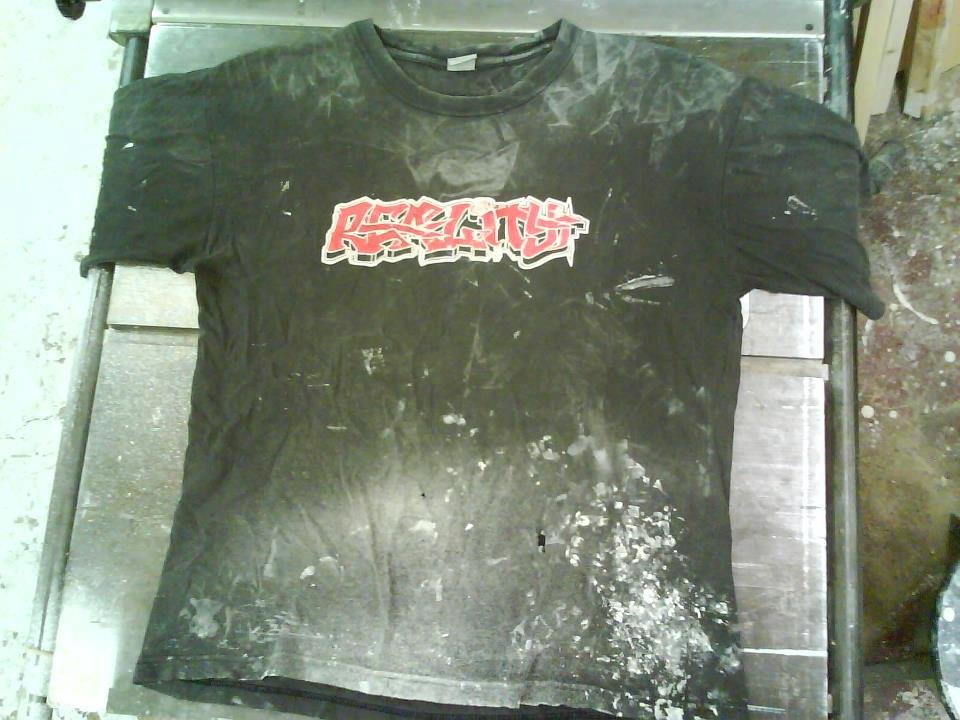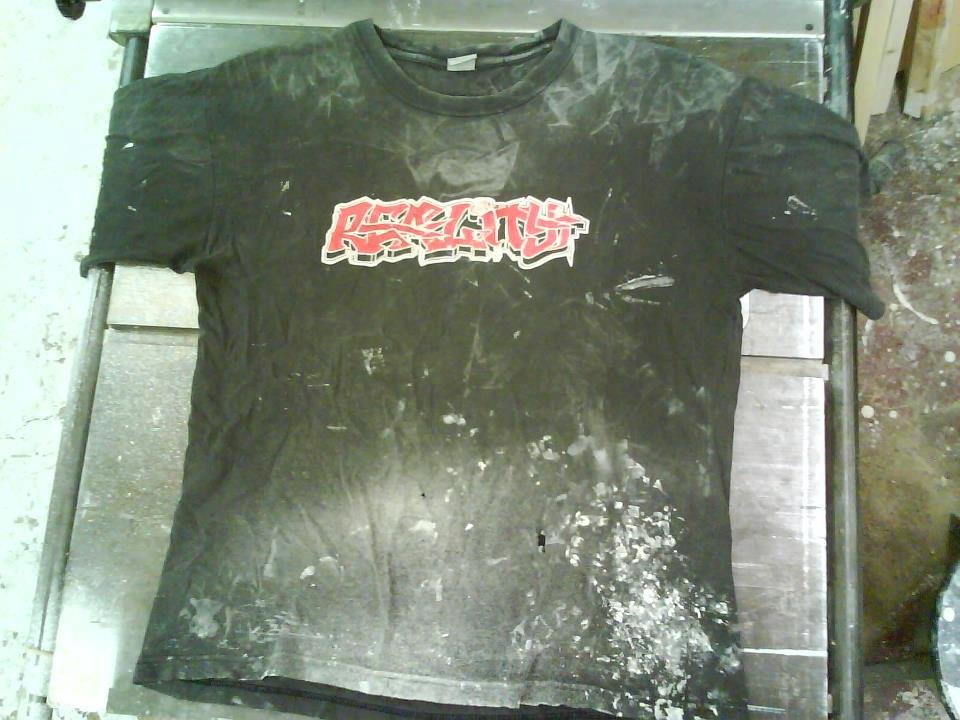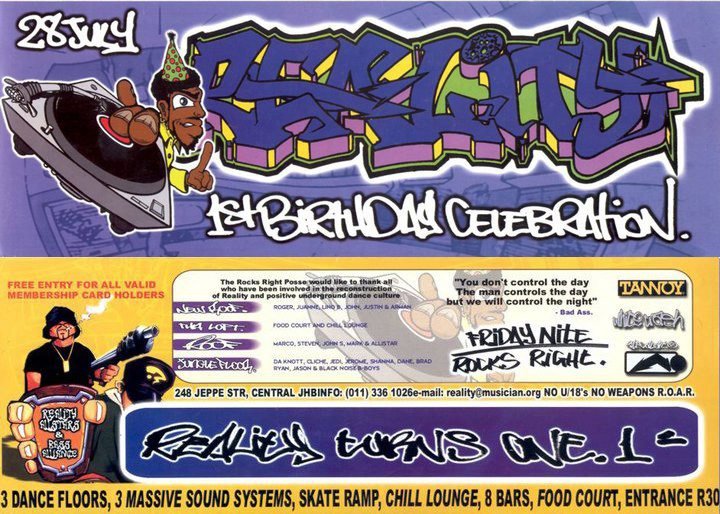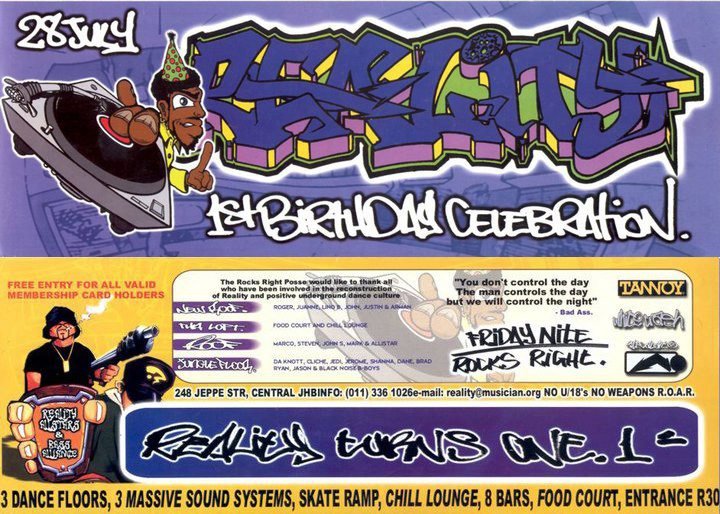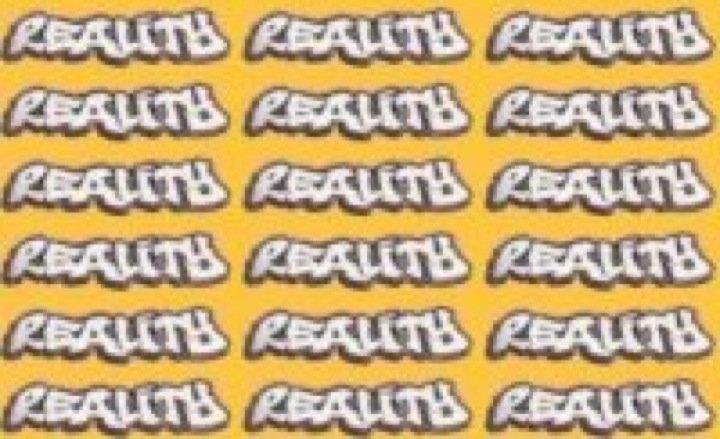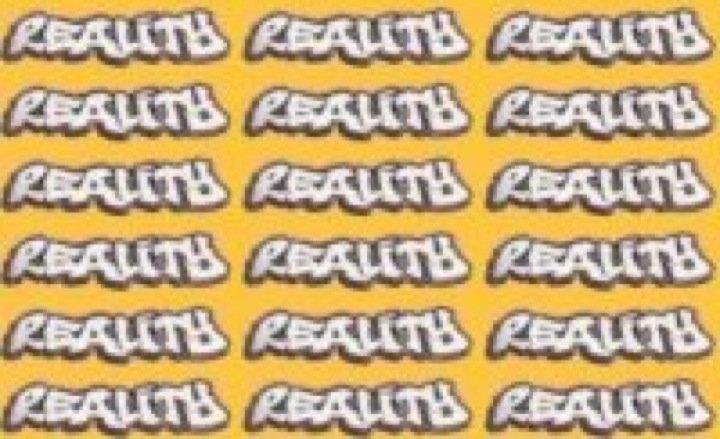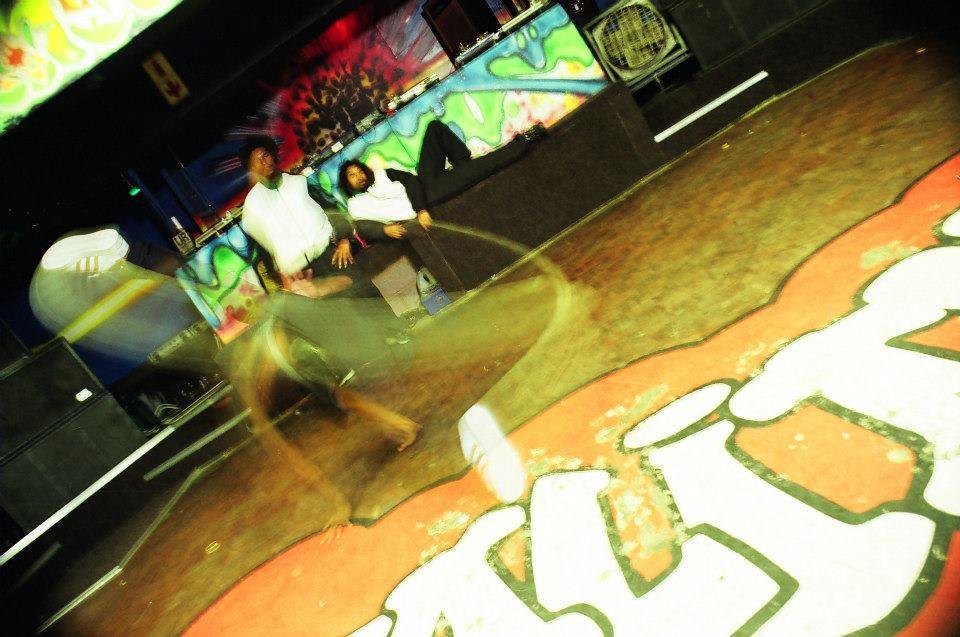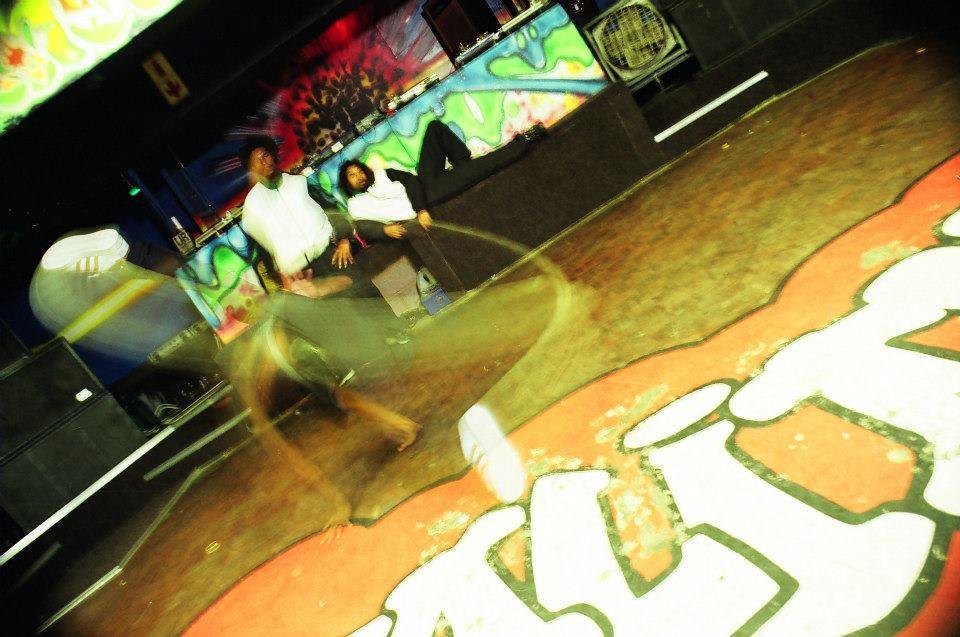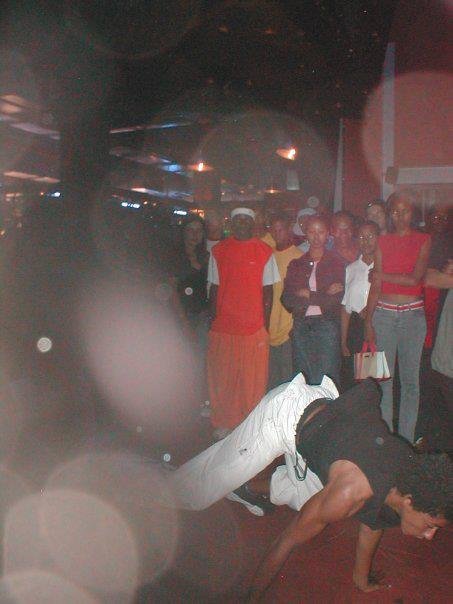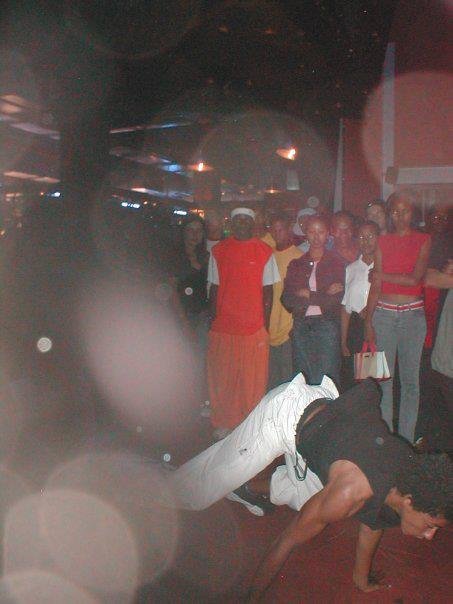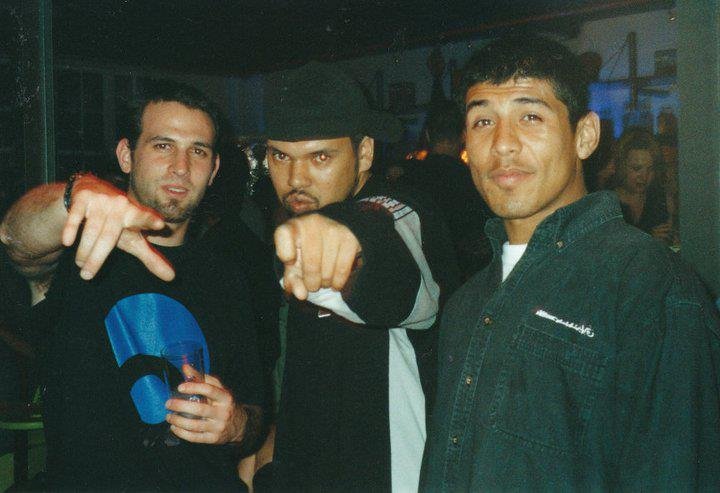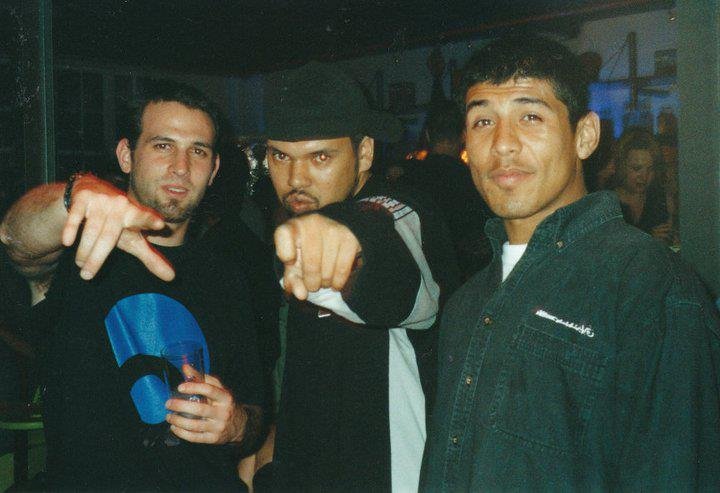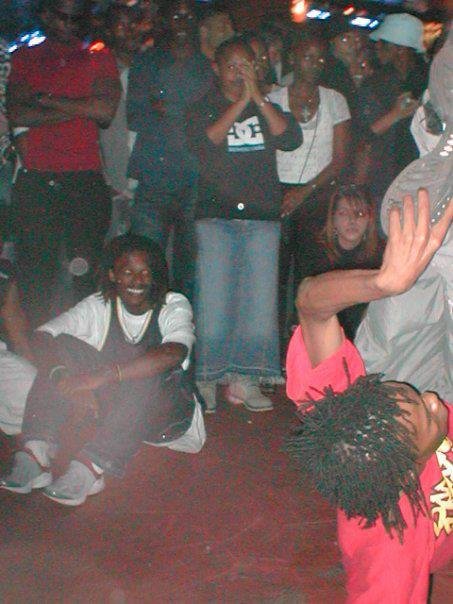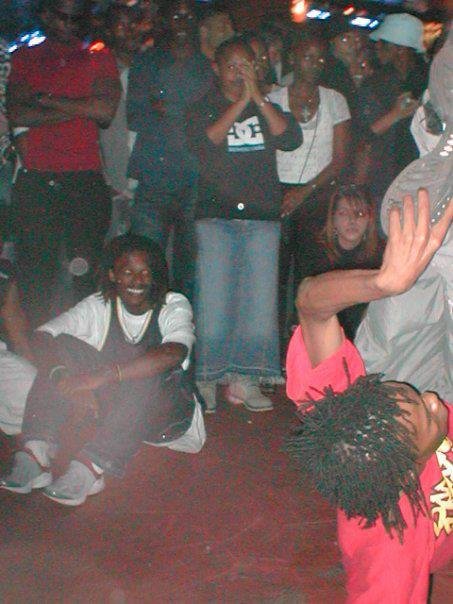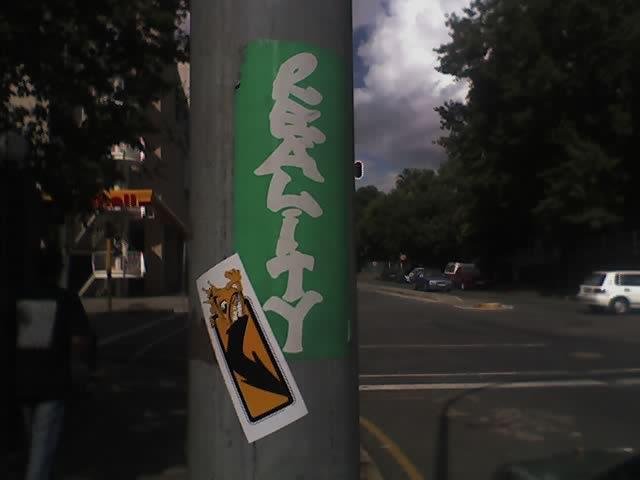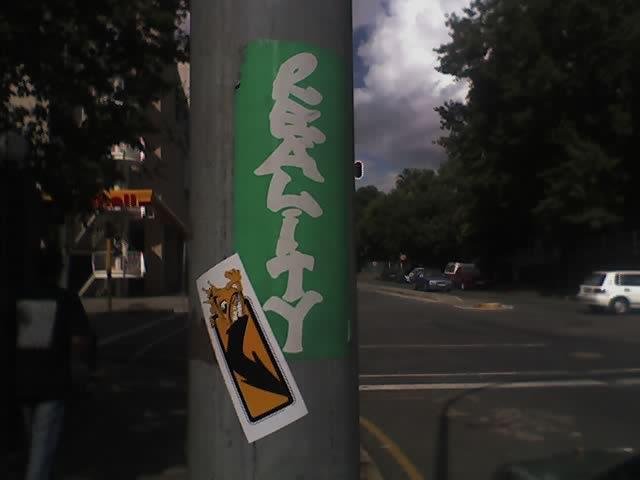 316334_542148059169072_175973157_n_542148059169072
945822_542146109169267_1700442288_n_542146109169267
945571_542145995835945_1700992412_n_542145995835945
945268_542146015835943_1578706364_n_542146015835943
946772_542146245835920_309116673_n_542146245835920
941759_542146052502606_2094639301_n_542146052502606
941875_544028032314408_1193784415_n_544028032314408
936984_542145632502648_1615659462_n_542145632502648
936377_542146535835891_498448798_n_542146535835891
935741_542146202502591_1765594777_n_542146202502591
935668_542146515835893_1504605742_n_542146515835893
935109_542145602502651_319942380_n_542145602502651
934682_542146722502539_872587636_n_542146722502539
486819_542146735835871_502064174_n_542146735835871
482474_542146145835930_1783631739_n_542146145835930
480206_542146409169237_1214516780_n_542146409169237
428559_542145819169296_1681815746_n_542145819169296
420576_544027722314439_1290518540_n_544027722314439
417965_542146672502544_604932423_n_542146672502544
397835_542145919169286_2003131247_n_542145919169286
393151_542145825835962_952725408_n_542145825835962
389060_542146285835916_1228348148_n_542146285835916
375011_542145959169282_1758786101_n_542145959169282
321298_542146649169213_496966805_n_542146649169213
262540_542146192502592_1777656601_n_542146192502592
261961_542146255835919_1911552136_n_542146255835919
261949_542146065835938_791488187_n_542146065835938
253216_542146795835865_1227202053_n_542146795835865
217180_542145975835947_2127310281_n_542145975835947
229732_542146472502564_980280261_n_542146472502564
183127_542146049169273_152910274_n_542146049169273
181466_542146629169215_2049508738_n_542146629169215
48031_542146605835884_254897521_n_542146605835884
11776_542146805835864_191285532_n_542146805835864
58160_542145762502635_301385161_n_542145762502635
179097_542147795835765_695897843_n_542147795835765
21326_544027862314425_1886755897_n_544027862314425
215238_544027548981123_547653258_n_544027548981123
485638_542145865835958_115550256_n_542145865835958
601678_544027385647806_921299031_n_544027385647806
601667_544027952314416_1258431455_n_544027952314416
294826_544027758981102_232902667_n_544027758981102
923438_544027528981125_1326346795_n_544027528981125
931188_542148122502399_1441003104_n_542148122502399
935787_544027452314466_904579043_n_544027452314466
936411_544027845647760_1070185934_n_544027845647760
936466_544028062314405_441089738_n_544028062314405
936870_544027695647775_348295965_n_544027695647775
942492_544027498981128_7572439_n_544027498981128
944753_542146369169241_1714190941_n_542146369169241
164949_544028048981073_1115772861_n_544028048981073
262453_542147205835824_2041281039_n_542147205835824
264575_542146222502589_146153906_n_542146222502589
375058_542145565835988_491817380_n_542145565835988
397782_542145402502671_865859026_n_542145402502671
480214_542146365835908_2123542152_n_542146365835908
Reality Night-Club 2000's
Interview with Bboy THE O.M.A "The 1 MAN ARMY".
Johannesburg Breaking History in the 2000's
I read the story you got, to my surprise a lot is twisted, but the fact is: if it wasn't for us, my crew especially, by not giving up on Bboy, Bboy in South Africa would have only ended up in Cape Town only, and then ended up slowly done away there too…… Coz there was a time Bboy was nothing in Jhb. We commercialized it, made it a brand, today I hear people live in Jhb with the brand, there is only a few guy's that kept the fire burning, the rest left Bboy, and went in it again, and I was still in it!.
I've been away from S.A. 8 years now. I know the root facts cause some of them we created, and lived when no 1 cared, even b4 it became fashion today there, here too, when I tell them my stories they acknowledge them.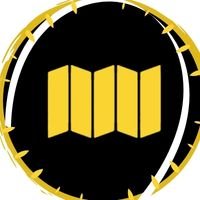 What made you start, and what was the biggest contribution to you starting?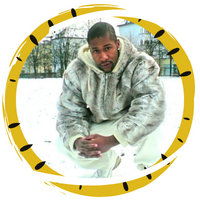 As months were passing, Gogga was the teacher, DJ Pierre was DJaying and practicing his setz. Sometime Gogga called up on all of us during the practice and said "people the club is having a birthday so we would like that you all represent Reality this Friday" the people who were there accurately were me, Miggs, Clayton, C-live, Marcel, Cee Jay and Morgan. These were the originals of the Reality Rockers.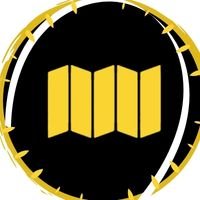 Can you write me up a short story; about what was going on when you started, crew names, battles, places to train, names of breakers?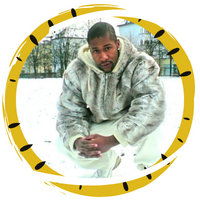 Yeah:) when I came in 1999, I was from an acrobatic background, but then there were already Chisto, Marcel, Miggs, Nasmi (troop 101) Buddha, C-live, Clayton, Morgan, Seb, Moss, Bboy Bianca and her friend I don't know her name, and some other guys too but I don't remember their names, these guys where already bboying when I started, club Reality was owned by Gogga, Buddha, Bianca, troop 101 and a DnB DJ Pierre Armageddon. Bboy was not in fashion then. On the other side, there where breakers from Soweto in a club next to Carlton centre called LEE club then. as months went by, there was a very silent battle between the Reality Bboy's nicknamed the "Suburb Bboy's", and the LEE club as the ghetto Bboy's, Me and Bboy Cee Jay didn't care and just wanted to Bboy, so we bboyd on Friday Nights at club Reality and Saturday midday's as LEE club breakers…. by doing that, we dint know we were killing the division between the zones.
As months were passing, Gogga was the teacher, DJ Pierre was DJaying practicing his setz, some time, Gogga called up on all of us during the practice and said "people the club is having a birthday so we would like that you all represent Reality this Friday" the people who were there accurately were me, Miggs, Clayton, C-live, Marcel, Cee Jay and Morgan. These where the originals of Reality Rockers.
A year later, there was a fight of money(politics) then Clayton, Morgan and C-live left Reality Rockers and go make their own thing, they got joined by Eric and a later stage. Eric was already a Bboy he bboyd on the Soweto guys side mostly in LEE club, Marcel was not anymore regular, cause he had to work and his motor bike gave him problems, plus he was organizing himself to leave to Britain. the troop of Greenside started also not to come regularly cause of studies, and a long way driving, it ended been only ME, Miggs, Cee Jay and a few guys who used to leave nearby in the city. Then us the remaining guys of Reality Rockers started a label and a crew name called "Bboy's Revenge" that became an anthem….then a lot of Bboy's stated to join in….this was around Y2k when the millennium was a big thing. So Morgan, Clayton, Miggs, myself, Cee Jay, C-live and also Marcel starting as a Dj sometimes, then we met Eric, and a few guys that were Clayton and C-lives friends from Kensington came around. Some guys from Soweto too.
Then there was a gig in Pretoria, lucky strike, in a club called Club automatic. Small house club, all 15 of the Bboy's in Revenge could not all go, that broke us again apart. The main guys of the start of Bboy's Revenge went to the gig, which created politics. Then Eric, Clayton, C-live, Morgan left, made their gigs and so. STATIC Bboy's was formed late Y2000. The remaining main guys of Bboy's Revenge stayed and formed THE THREATS 508 then later Mario"Bigman or Chrome" joined the threats 508, then to keep threats paid, we got gigs from a label, White Trash! Which was a label of the club owners, Gogga was the designer. The Soweto Bboy's also formed crews amongst themselves, a while later we also heard there is a crew called Demolition Squad. In year 2001 there were around 14 crews we personally knew they existed. coz I was living in Roodekrans, Roodeport the Threats 508, made workshops in dance schools in the western areas 3 times a week for 3 months, but the teachers to the west also teaching in the north, around Randburg. Then we had Bboy's from the north and the west from the workshops. Not that the other crews were not doing anything, they did a lot too, we were spreading the Bboy flava like that.
Club owners know each other, so some of the clubs around muddy waters in Boksburg, knew Reality owners, we had twice a month gigs in this club, we were the 1st to Bboy in the East(on house music) that enabled us to make club workshops(teaching in the club) that's how east side Jhb knew Bboy, West side Jhb knew Bboy coz I was living there, Cee Jay and Mario were from the South side Jhb, they did their thing by just practicing on grass in some park, a lot of guys who were just playing soccer joined them ended up been Bboy's.
My biggest contribution was, I was the lead dancer of my crew, and I could patiently teach. most of the workshops was been taught by me, others were teaching too, I broke the division between the Soweto Bboy's, the Town Bboy's, and started teaching in 6 dance schools by the end of 2001.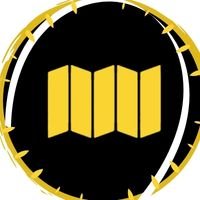 What do you mean by this statement ?
"but fact is: if it wasn't for us, my crew especially, but not giving up to Bboy, Bboy in South Africa would have only ended up in cape town only, and then ended up slowly done away there too"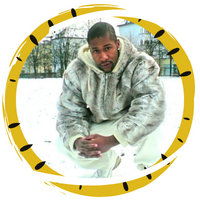 My statement. Reality was the only place there were battles held. all other crews even if they broke off Reality, had to come battle there, we the Threats 508 were the resident Bboy's in Reality, which was the best place to Bboy, club and Bboy, Bboy performance hosting. Other guys had to study and work etc, when we were trying o keep the Bboy lifestyle alive. Then there was a TV show called "Heita" the Threats 508 was interviewed, together with Gogga, Nasmi. That was our 1st TV appearance.
After this: we were in cinemas, music videos, and ads. Short movies, I have all the copies.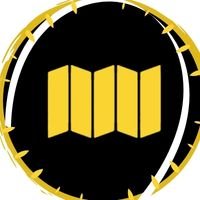 Who owned Reality Night-Club?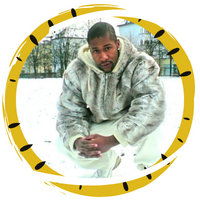 I'm not sure about this: but reality was owned b4 by 2 people from Britain, they were living in Houghton, they loved jungle and UK garage, it was still called Reality, as they were leaving back to Britain, the owners I mentioned took over. They used to always bring a hip hop scratch DJ, DJ 1st rate. Reality was originally on jungle, house, Uk garage club, they the new owners added hip hop, that became the 1st gateway of bboying, LEE club was more MC, rap club, they had more MC battles, reality was more a BBOY club in Jozi!
These are some of our videos: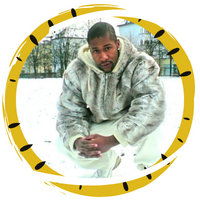 yo!! dawg I hope I could help you with your research, I hope the history stays alive……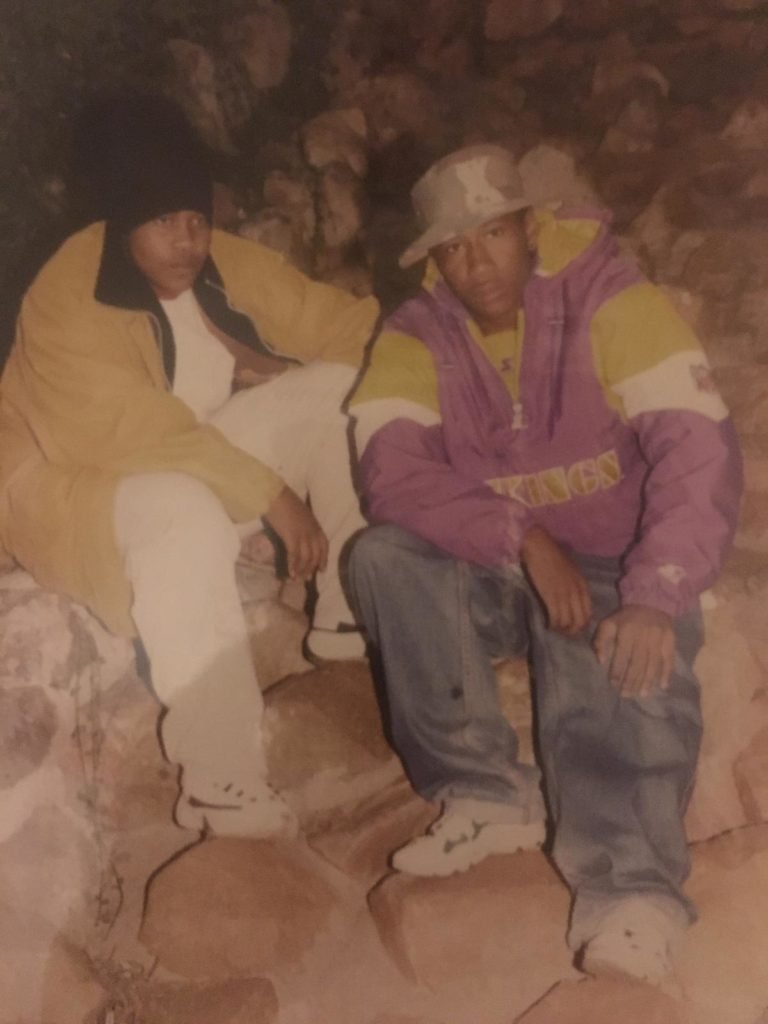 That's us when we were 14 years old, we were rappers.
David is on the left and me. As he mentioned… i was the lead man….
In the streets of Berea, Yeovelle And Hillbrow. Hardcore all day!
Diepkloof is another puzzle, a long history of hip hop we created.
Listen to the original messages of our generation… it was not just Bboy I was the Leadman… MCee, Taggin' Fashion… and everywhere we we went, we would teach…! Paid or not!
David is also a big puzzle too.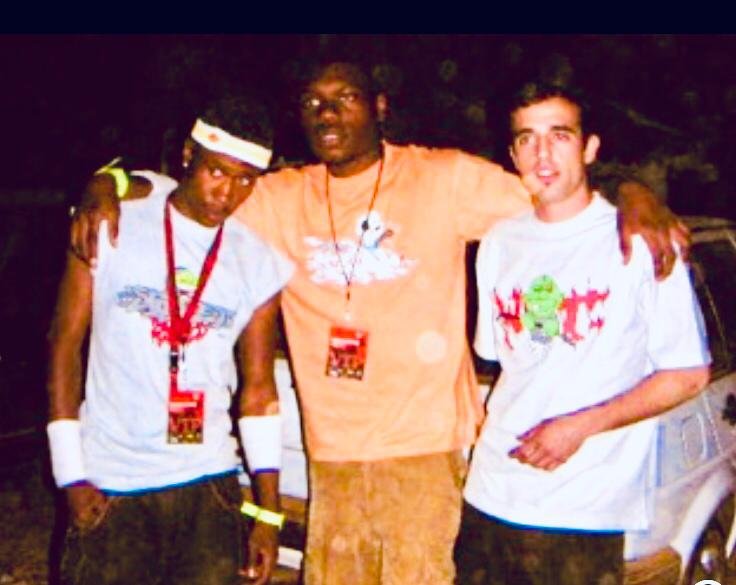 Original Bboys… Me, Mario a.k.a "Bigmannnnnn" and Migs Dos Santos!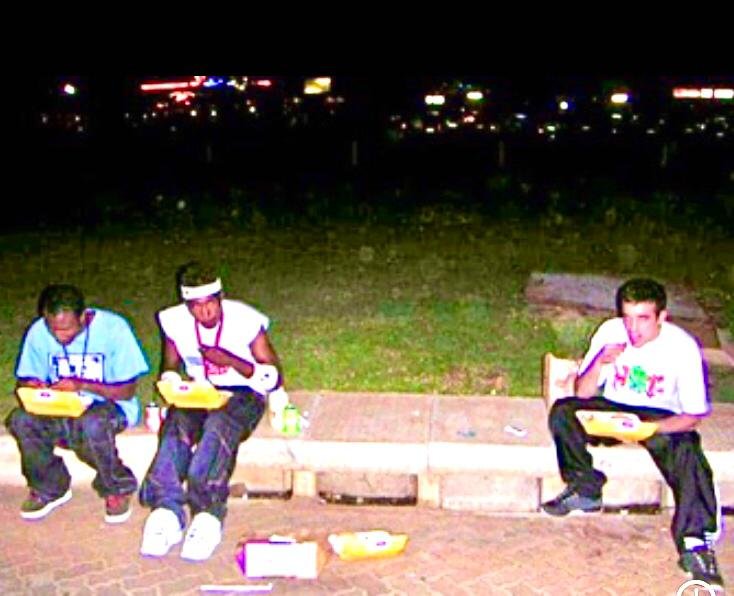 Cee Jay. Platinum Wallice. Migs… a day after 3 shows, the morning we had to shoot a video plus we have to battle in oppikoppi in 2 hours
we where having a quick dinner, (with 3 sponsors)
In any hip hop way "if that makes sense" and also missing puzzles
and the mentioned artist and Bboys… with no Beef… because the roots of it in JHB goes very Deep bro…
And I happened to be the leader somehow.
Hear the comments carefully please

The Boss
That the same nicht!! Bigmannnnnn took this photo when we was eating.
Wasssup bro, its a very long story… JHB bboys, where more rocking to DnB than hip hop that time, and this was reality. They where DJ's.
Comments on the Q&A with THE O.M.A.
VERSATILE: from what i know Mr Wallace,b.boying actually started …at Lee club then Reality only came later and gave a platform for b.boys to practice and showcase there skills at the parties that happened on Fridays,i remember i was about 16 the first time we got to go into Reality and buddha used to say we to young but let us in cause we brought flava to the dance floor. LE' CLUB was the place where real hip hop heads from around Johannesburg an other cities came together saturdays to battle an showcase what they had to bring to the mic,floor,decks and spay painting the walls of Le"CLUB and the city of Jozi.
Bboy Willy B – Johannesburg BREAKING History (2000's)
My first intro to breaking was actually through Christo's uncle Marcel. I was hanging out with Christ and his uncle and he busted out a six step on the AstroTurf at Pirates rugby club in Greenside!! Haha. We were like- Damn! Can you teach us! So Marcel taught us a six step and a freeze and it went from there. Before DS, Chris and I were a two man crew and we called ourselves TwoStar Crew- Ask Chris about that, it was real funny shit. We must have been about 16 at the time. Marcel was learning with Gogga, Clive, Clayton, Wallace and later with Morgan as well, at Reality. Marcel eventually left for the UK and regulars at Reality formed a crew called Reality Rockers. Reality Rockers were Miggs, Morgan, Wallace, and some other cats who I can't quite remember.
They started up shortly after DS started. As you know ,DS was formed when me, Chris, Chris Jones, Seb and Dixie were breaking together regularly and felt we needed to start a crew stick with each other. We were breaking quite regularly because the Azanian Flames, were in JHB and we giving lessons and workshops and generally just needing a space to practice themselves. Dixie had a venue for them (Hunters/The BeeHive etc, it changed names quite often) so we would hook up every Sunday afternoon with the Azanian Flames and practice our breaking. BBoying was starting to take off a little and there were a few crews starting to appear. In Eden Vale you had the Floor Assassins, DS, Reality Rockers and then Barry from the Azanian Flames teamed up with Pokemon (Gotti Gambino), Bongani (Brenda Fass's son- He was more of a beat boxer though) and this other real flexi-dude whose name I can't remember (might have been Steve), to start the Kung Fools. Reality Rockers were gone by that stage I think because Reality had been closed down, and we didn't really see much of Clayton or Wallace.. Anyway, without going into detail, that's how I recall things shaping up.
I have to say though that there were a few key elements that got breaking going in JHB. The Azanian Flames coming to JHB, the scene and culture at Reality and also Reddy D and Black Noise (also from Cape Town) doing awesome shows in JHB that made people go mad for BBoying. The rest was just cats breaking at raising the profile. DS also played their part doing shows and teaching and all that, you know the story.
Here are some images of Johannesburg breakers I found online
Historical images of breakers in Cape Town & Port Elizabeth
Heritage is preserved & collected by many Breakers in South Africa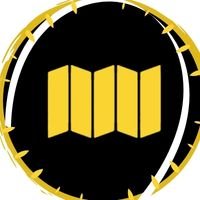 After all these years of gathering and sorting I have not yet fully comprehended the history of Breaking in SA. There is so much to the history in detail and such well preserved content that this question really becomes a large task. 
There is still so much to this history in South Africa, we have yet discover how deep the roots go in the Western Cape
What is the true time line & history of breaking in South Africa?
On the other hand there is a Hip Hop Museum under construction by Osmic in Johannesburg, South Africa. This includes ironing out the grand story of how this dance art form of Hip Hop paved its way into the International culture of Hip Hop.
Here is a link to the Facebook Page: South African Hip Hop Museum
If you have any historical accounts to contribute to this article Contact Us below.
True or False on the Web ABOUT CLUB REALITY
"Reality (closed due to shootings brought about by CT based B-boys taking on the Eldos park B-Boys)"
Quoted on the video Description.
Johannesburg Raves/Clubs 1990's.
http://www.youtube.com/watch?v=Hlm1aZavbig
As his record collection/addiction grew he became more interested in the art of deejaying and began to "mix" at house parties whilst still in school.
He started taking his deejaying seriously and hooked up a slot at club Reality in Johannesburg at the age of 17 before going over to the UK a few years later.
After being "homeless" in London for a while, he moved in with a well respected UK Hip-Hop & Drum n Bass crew called Rebel Alliance.
RudeOne – Drum n Bass & Dubstep
http://www.sciencefrikshun.com/index.php?option=com_content&view=article&id=7&Itemid=2
and ON
http://www.topclubs.co.za/events/WE-LOVE-BASS-at-ESP.aspx
"Favoured venues are Reality, 248 Jeppe Street, which has 3 dance floors and offers a blend of hip hop, house and drum 'n' bass,. . ."
http://travelpuppy.com/africa-south-africa/johannesburg/night-life.htm
"Ironically we were trying to find a club called Reality but it was our first time in South Africa and we got lost."
Lost in Hillbrow.
Read more: http://www.travelpod.com/travel-blog-entries/yangmetalmonkey/1/1256826598/tpod.html#ixzz1PqhCNbyN
"There's "Ramjack" which breaks the beat flow for a crowd pleasing reggae moment; "Stepped Up" with its stuttering vocal drops and syncopated baseline; the cool "Shake" filled with funky guitar and hooks galore; "Want You Back" with its female diva refrain and some deep house Rhodes work; and, finally, the after hours fueled Reality Mix of "Want You Back," named after Reality, the Johannesburg club where Camouflage honed his DJ chops."
Camouflage – The Groovelab EP : New From Deepfunk
http://www.djforums.com/forums/showthread.php?p=2849395
"1996 in the city of Johannesburg, Camouflage got educated at a club called REALITY and started DJing and getting into producing tracks. Spending 5 years in the UK,"
http://first-avenue.com/event/2011/05/black